My Weight Loss Journey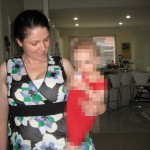 It's hard to say when my weight loss journey began.  I've been heavy for most of my adult life. I look back on photos and I can see that in my early teens I was a healthy weight but by my late teens and early twenties I had started to carry a little more than was necessary. I did enjoy fitness in my late twenties when I found myself with the opportunity to see a personal trainer 3 times per week which gave me the weight loss help I needed. I was whipped into shape but only continued for about 2 years and then I let it all fall by the wayside.*
My weight just seemed to slowly increase over time, the gains were insipid – I didn't really notice although I did always feel a layer of fat around me.
Sometimes I would drop a little bit of weight, I remember a friend telling me I'd lost weight after the birth of my second child. At that point I weight 80kg.  Little did I realise this was all just a part of my weight loss journey!
Fast forward to my third child and with the weight of family life (joyous though it is) upon me, I found myself at my heaviest weight. I didn't own scales but I remember visiting with my parents and weighing myself on their old fashioned scales – 94kg. I thought it must have been a mistake! How could that be? Must be their archaic scales I convinced myself although I knew in my heart it wasn't. I was buying size 16 clothes that were a bit tight. So there I am, after baby number three carrying a lot of excess weight. Only thing is, my baby was 4 and I was fast approaching 40 and was scared that this was it for me – I was going to feel fat and unfit forever.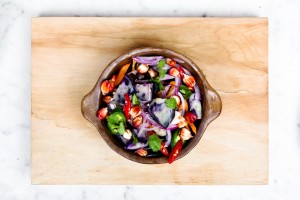 I went online and used a BMI calculator. You know, we all think they don't mean anything – but it put me in the category of obese. OBESE! Was the world going insane? I still felt like me inside.
So there I was. Too fat and unfit to go the gym (I didn't want to humiliate myself like that). I didn't know where to start… so I started slowly… in the kitchen… with food.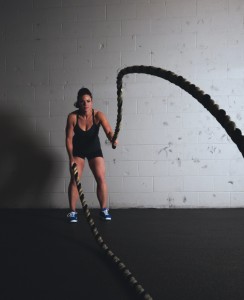 This was a slow process, and I took my time. When I felt up to it I started looking for a personal trainer. I knew I needed help and couldn't do this alone. I found one. He looked friendly, so I made the call. It was an intimidating call because I wasn't sure how to impress upon this personal trainer how unfit and unhealthy I was. The night before I started training I was so nervous and anxious I barely slept.
I'd like to say it solved all my problems but it didn't, there was still a disconnection for me. I knew I needed help with food but didn't know where to turn.
I increased my fitness training to 3 days per week and I cut out most carbohydrates from my diet. It was extreme. I watched every gram! The weight started to fall off and I started to feel better.  I thought I'd finally figured it all out, this is where my weight loss journey would end.
Of course, I learned I couldn't sustain that way of eating. It was just not a long-term nutritious solution for me. I started to look at food differently. I began to ask myself "How is this piece of food going to fuel my body?" I stopped thinking about my weight at every turn. I eventually realised that I was using food to cope – sometimes just with little day-to-day things. The layer of weight I was carrying was like a coat of armour protecting me.
Instead of worrying about what I weighed – I started to focus on how I felt. This was a key turning point in my personal weight loss journey. So much time is wasted and it's a misnomer to solely focus on weight. Part of the weight loss help that I received was reframing the way I thought about food and exercise. Did I have the energy I needed to get through my busy day? Could I go for that walk outside? An actual walk for enjoyment not with the focus of losing weight?
I started to feel life again. Feel alive again. My personal trainer encouraged me to become a qualified personal trainer myself.
I did.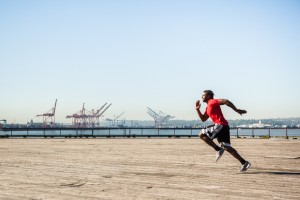 Then I started to want to understand more about the role food played in the health of my body. I stopped thinking about how to lose weight and started thinking about how to become fitter and healthier. I decided to go back to university. Such a scary decision to apply and my fear of failure was palpable.
I was accepted and then proceeded with my studies in Human Nutrition. I learned about macros, vitamins and minerals. I was taught by some of the leading Nutritionists and Dieticians in the country. It was a time of great pressure and great joy and great achievement. It was also a time of poor nutrition for my family and myself and once again I put on a few kilograms.
When I graduated from university I turned my attention to my own fitness and healthy nutrition again. I became even more passionate about helping clients understand their own weight loss journey and guide them along the way to finding a new level of fitness and a healthy body.  My weight loss journey continues to this day.
Clients have come to me with physical ailments and injuries – not able to climb the stairs without puffing, only to find themselves 2 years later regularly playing tennis and golf. Some clients have lost centimetres of their bodies; others have worked with me to increase their strength and fitness and gone on to trek through Nepal.
I have been privileged to be a part of so many weight loss journeys and fitness journeys, and I would love to be a part of yours too. Together let's aim for a healthy and fit life; yours could be the next inspirational story!  Call me on 0434 534 544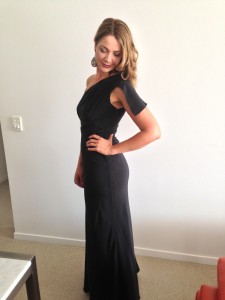 *Results may vary: Causes for being overweight vary from person to person. Whether genetic or environmental, it should be noted that food intake, rates of metabolism and levels of exercise and physical exertion vary from person to person. This means weight loss results will also vary from person to person. No individual result should be seen as typical.